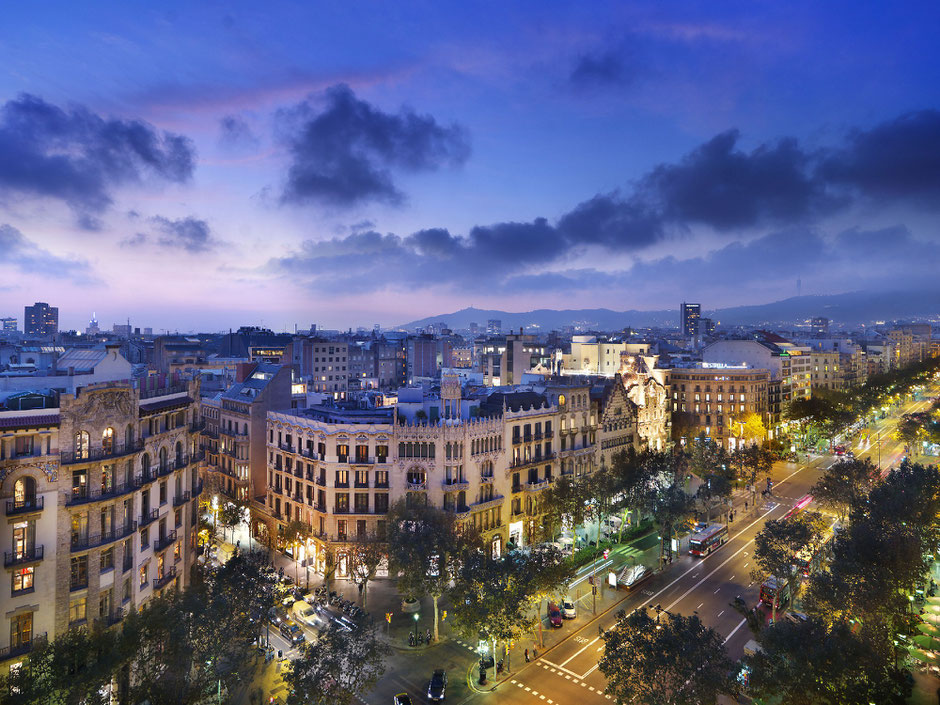 Enjoy a tasty Spanish Paella in the old city center of the Catalan capital or fresh pressed juices at the traditional market place of La Rambla. Then take a morning walk along the Mediterranean shore or take the plunge and swim with sharks at one of Europe's largest aquariums. Comb ancient excavated relics at Barcelona City History Museum. Or visit Barcelona's unique landmark: the unfinished Sagrada Familia cathedral, architect Antoni Gaudí's masterpiece.*
* For those who arrive two days prior to sailing, we offer a transfer to Barcelona's traditional beach town Sitges, just half an hour ride south of the city, and now dominated by its vivid gay scene. August 23 will be the main day of Sitges' Fiesta Major, the famous annual folk festival, with its big fireworks at the beachfront.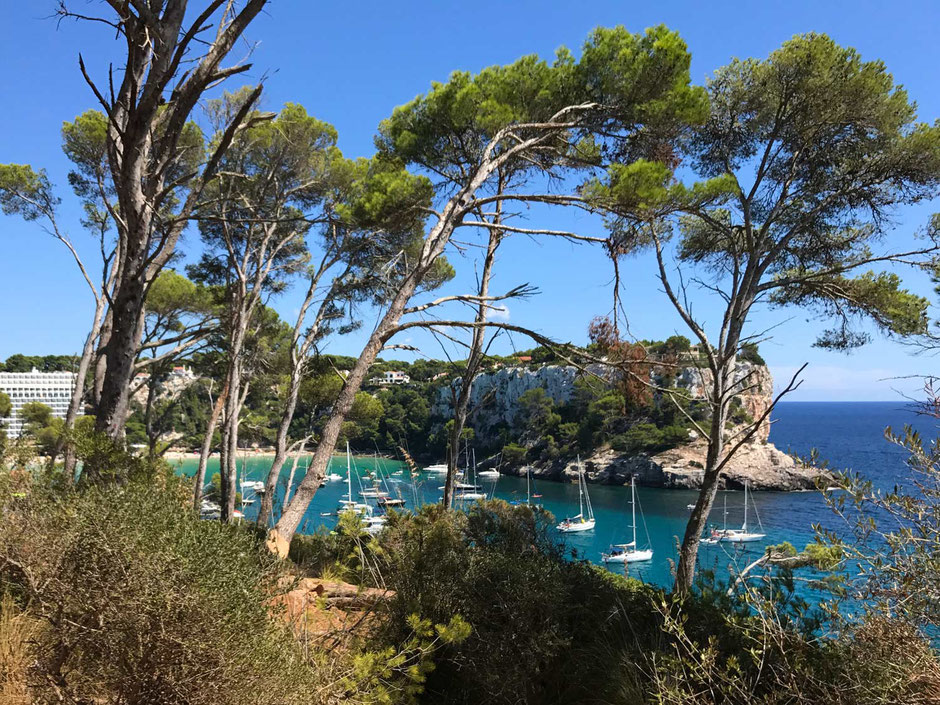 Palma de Mallorca is the perfect place to immerse yourself in history and beauty. Go back in time to the 14th century at Bellver Castle, with its mix of Arab arches and Roman-inspired fortification. Or go even further back in history and visit Palma's Gothic Cathedral La Seu, founded in the 13th century right in the middle of the city's historic center. Catch a wave on the golden sands of El Arenal beach. Then, tuck into cocarrois, a local take on empanadas, or cool off in the quiet gardens and medieval ruins of the 10th-century Arab Baths.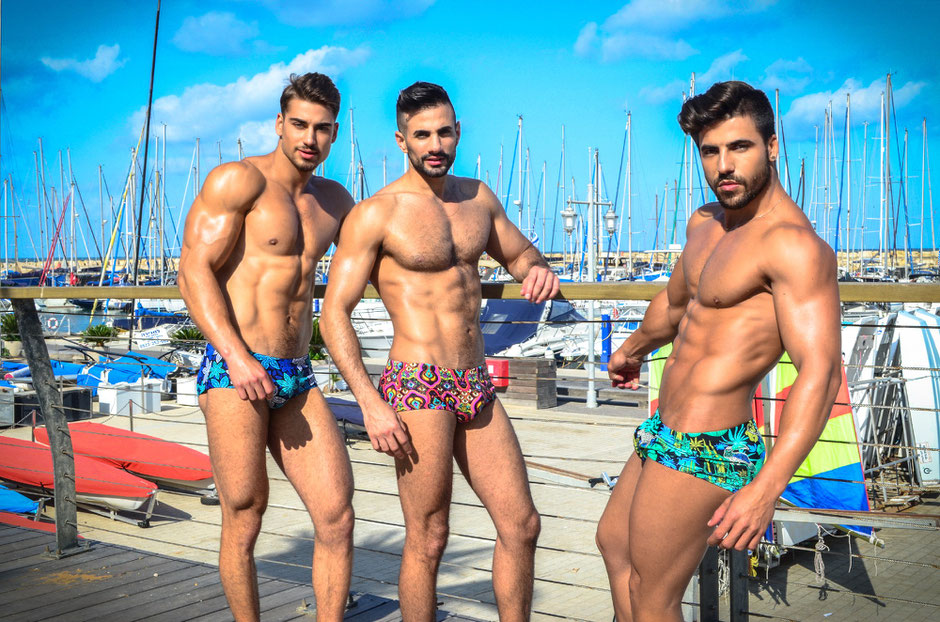 Start your Marseille adventure at the port, where fishing boats and yachts bob close to one another and the fish market Quai des Belges still sells the day's catch. Stroll the new designed beach promenade where tradition and new architecture meet in a city that was elected European Cultural Capital of 2013. Then hop on the tourist train at Quai du Port for the steep climb to the neo-Byzantine Basilique Notre-Dame de la Garde. Check out MuCEM museum to trace first footprints of Mediterranean history, then relax beside the crescent-shaped colonnade and fountain at Palais Longchamp.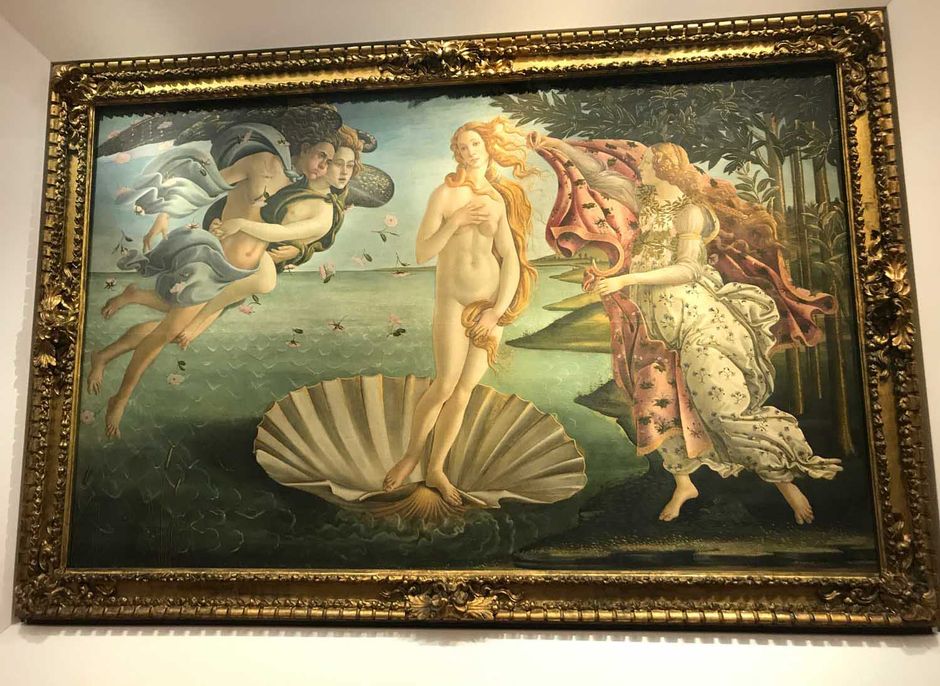 This day will force you to make a tough choice. As there is so much to see at this destination, you will have to be a pick between either Florence or Pisa in Tuscany or the picturesque "five grounds" coastal villages Cinque Terre, just close to our stop in La Spezia. While travelling to Florence or Pisa, enjoy a scenic drive through the celebrated Tuscan countryside with its rolling hills, olive and cypress trees and medieval villages. After climbing Pisa's famous Leaning Tower, explore the atmospheric white, rose and red piazzas (squares). In Florence, the birthplace of the Renaissance, you can marvel at the paintings in the Uffizi Gallery and cross the famous Ponte Vecchio bridge, packed with local boutiques and its many Italian ice cream booths.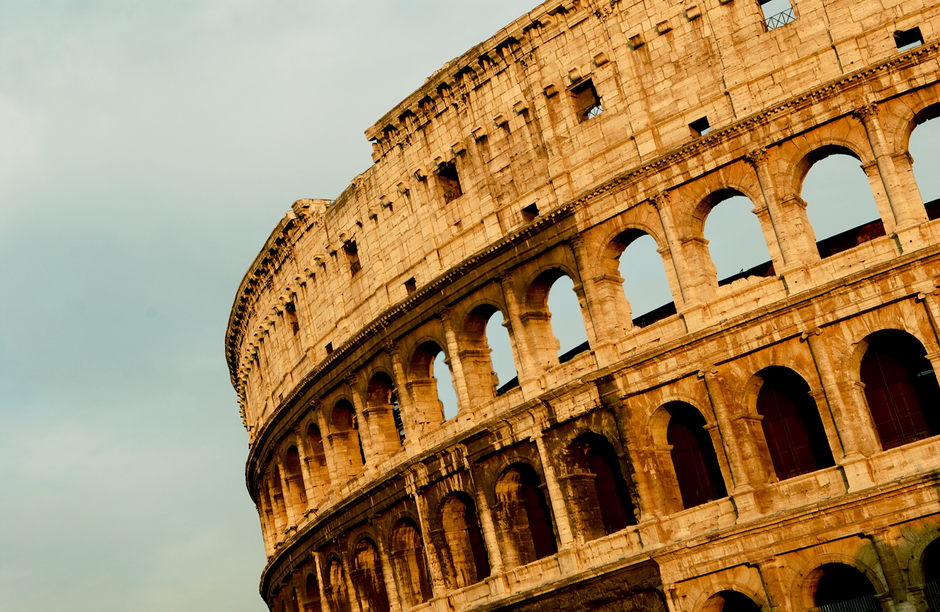 Experience la dolce vita in The Eternal City – recalling the glory days of Ancient Rome and twirling forks full of pasta in a trattoria. Stand in awe of paintings by Italian masters at Villa Borghese. Soak up Trastevere's backstreet charms. Discover Vatican City's spiritual legacy. Or ride past centuries-old basilicas in a three-wheeled Ape Calessino. Enough culture? Then just follow the hints of our local hosts and join them for a swim at Rome's – yes, you read correctly – gay beach, not much known to tourists, but very famous among locals, and just a 30-minute-ride away from the center.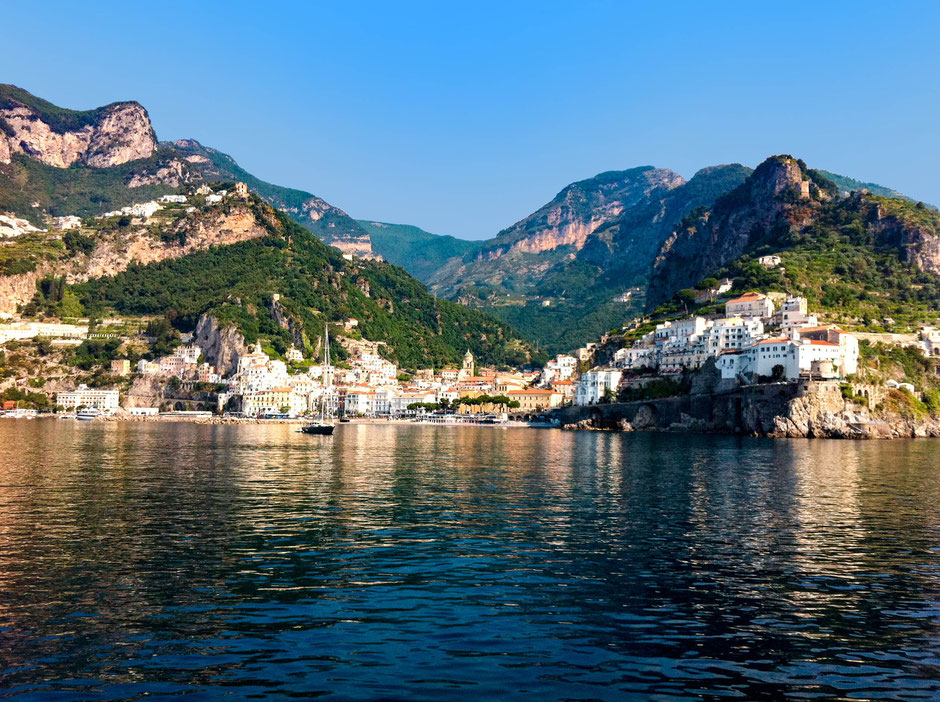 The third-largest Italian city and one of the oldest in Europe, Naples combines deep history and modern verve. Check out the extravagant Royal Palace of Naples, the former home of the royal family, with its beautiful tapestries and frescoes. People-watch from a streetside café in the Sanita district with a glass of wine and slice of classic margherita pizza – or why not just following our hosts to the place know as the world's best pizzeria: L'Antica Pizzeria da Michele, founded in 1870. Then, head to either UNESCO World Heritage Site Pompeii or smaller, but closer and better preserved Herculaneum to see the ruins left in volcano Versuvius wake after its historic eruption in 79 A.D. – A complete different but not less appealing option is to take the boat to the Tyrrhenian Sea and visit Capri's Grotta Azzura (Blue Grotto), the ruins of (gay) Roman Emperor Tiberius' villa-complex, high above the blue sea or land at the Amalfi coast village of Positano and enjoy its breathtaking beauty.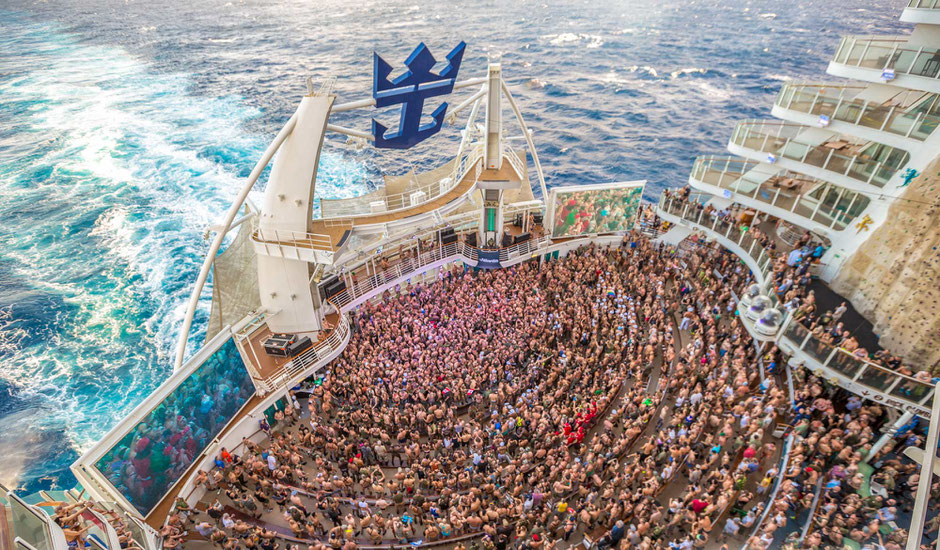 Enjoy the world's biggest ship Oasis of the Seas with Atlantis Events' unparalleled gay entertainment program. Sail back from Italy to Spain, with a soft summer breeze in your back and a world-class entertainment program ahead of you.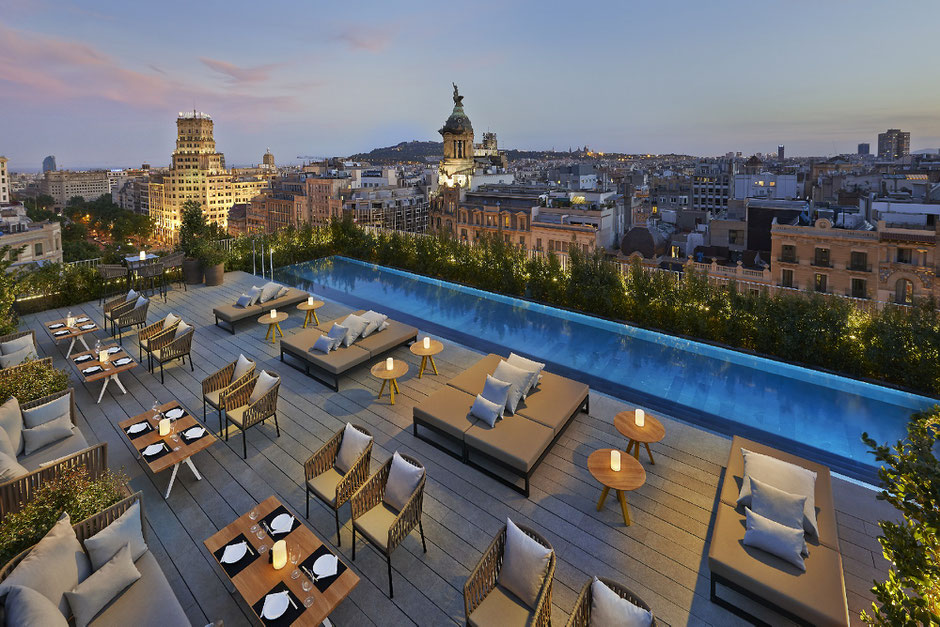 Afternoons in Barcelona are best spent eating Spanish tapas in a cozy bar or sipping a steamy cortado in a sidewalk café. Then take a Gaudí-inspired architecture crawl to see more modernist wonders like Casa Milà, Casa Batlló or Park Güell. Explore medieval dockyards at the Maritime Museum – or throw on an apron and learn centuries-old art of Catalan cuisine in a chef-led cooking class. You can also just look back on a fantastic week of incredible impressions, and stroll around Barcelona's gay district Eixample for a last quick shopping tour before heading back home.